Contents:
Oneness Success Stories
Hurl with Me
Summer Camps
GAA Healthy Clubs: Cardiac Screening
North East Inner City Fun Run
Minor's End of the Road
Meet the Members: Mark Cunningham!
Team News
Fixtures
Oneness Success Stories
We asked:
"What's stopping you from sharing the Oneness message?"
You spoke:
"The people I know wouldn't be able to afford tickets."
"I don't think my contacts have any interest in the GAA!"
"I have someone who's well connected but I know they can't/won't go."
We listened:
Over the next few weeks we'll share some examples of success stories which met the same roadblocks. And we'll share how we can get around them so we can promote the event and ultimately purchase the Clontarf Road pitches.
First, this week…
"The people I know wouldn't be able to afford tickets."
We understand that tickets – starting at $500 – seem expensive, but the value we're offering makes it well worthwhile (not to mention the possibility of a large tax-deductible thanks to The Ireland Funds support).
Long-time Club member Liam Egan thought maybe it was a stretch for the pocketbooks of the volunteer-run Wolfe Tones GAA in Chicago – with who Liam won a North American Championship – but decided it was like all things in life; worth a shot!
Wolfe Tones stalwart and former Scoil player John Devitt immediately saw the value in this event, not only to support the Club and School and celebrate Irish culture, but to offer its members the opportunity to network with some major Irish-American influencers.
To get around the financial aspect John sold 50 tickets for a club wide raffle at $100 each for five pairs of Oneness tickets (which cost $5,000).
This clever approach removed the financial burden and gave anyone who contributed an opportunity for an unforgettable evening!
And that's $5,000 towards the Clontarf Road pitch purchase.
Got a contact but don't know how to approach it? Get in touch with us and we'll help!
Hurl with Me
Over 20 kids and 20 parents took part in the Hurl with Me National Blitz last weekend in Abbotstown.
Scoil was represented by 2 kids teams and 2 adults teams - with the girls getting a chance to show their parents how it's done!
With only 32 clubs being selected, Scoil were very lucky to be given the opportunity to take part in this great initiative.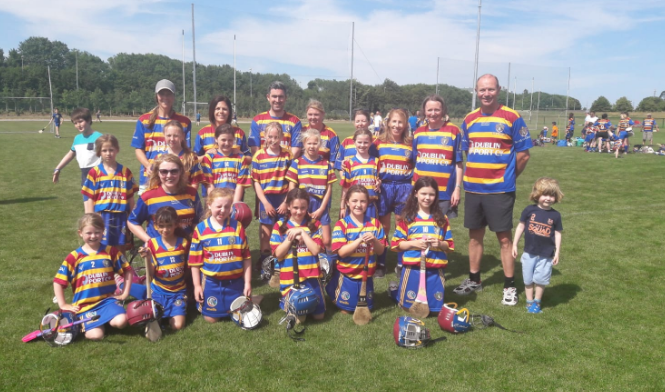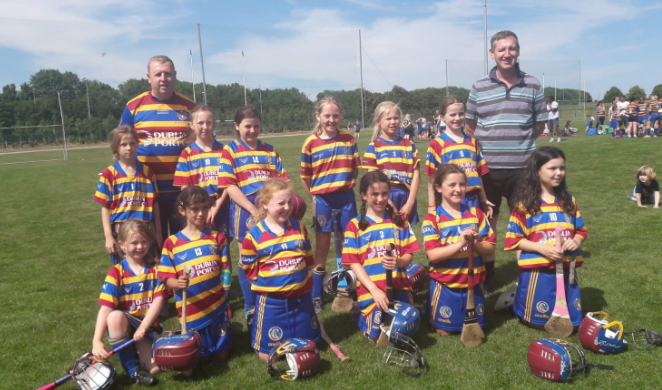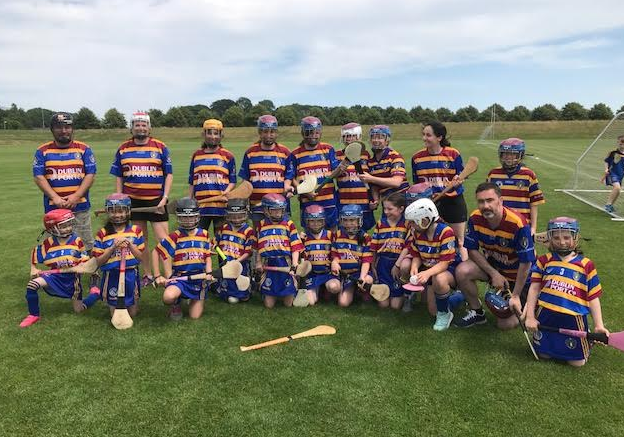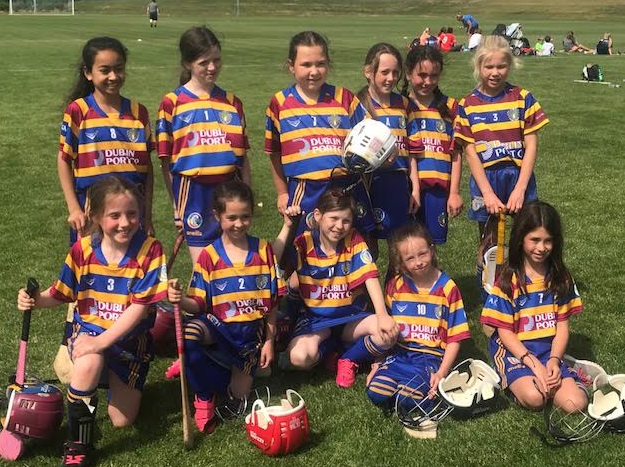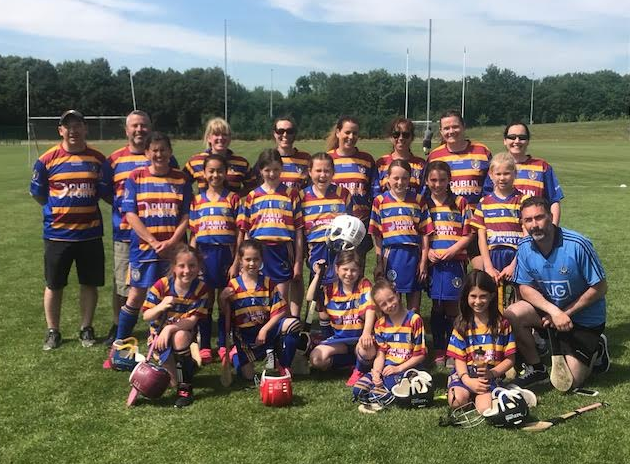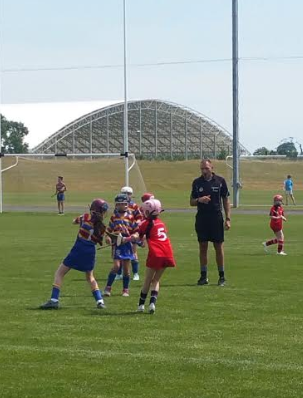 Summer Camps
It's that time of year again... time to book your kids' place at the legendary Scoil Uí Chonaill Summer Camps!
Catering to all ages, skill levels and at an affordable cost, these camps are not to be missed.
Being outdoors, getting active & making new friends - could you think of a better way to spend your summer?
First up is the Kellog's Cúl Camps 16th - 20th July!
Contact Thomas @ 085 113 77 28 to book a place.
GAA Healthy Clubs
 
As part of the GAA Healthy Clubs, the Club is organising a Cardiac Health Screening with Declan Lyones from Precision Healthcare.
There must be a minimum of 20 people interested before booking a date.
Participants must be over 14 years old.
Prices start at €45 pp - will vary depending on numbers.
Contact Maura @ mauraderham@gmail.com if interested by THURSDAY 5TH JULY.
Run Garda Run!
Instead of running from them, here's you're chance to run with our local Gardaí!
Our North East Inner City friends have organised a fun run this Thursday 5th July through the North Inner City.

If you're planning on heading down, why not whack on your Scoil colours?
Minor's End of the Road
Commiserations to the Dublin Minors on missing out on a All Ireland Final spot to Cork last Saturday.
Hard luck to Scoil's Hannah Leahy - Dubs vice-captain & a Leinster title under your belt - the Club couldn't be prouder!
How long have you been involved in Scoil Uí Chonaill?
1 year
Do you have any nicknames? How do you like to be addressed?
Marko
Where do you hail from? i.e. county, country, suburb etc.
The beautiful Galway
How did you come to be involved in Scoil?
Daire Ryan recruited me at a social gathering
Briefly describe your Scoil career as a player / mentor / contributor, if any.
Littered with questionably timed tackles and even more questionable football boots
What is your favourite sporting moment / sportsperson?
Galway winning the All Ireland
What is the funniest thing that has happened to you in Scoil?
Podge Morrisseys dance moves
If Scoil was a country, what would it be? Why?
Ireland. It's a small, friendly and very welcoming.
What would you say you are most known for within Scoil? i.e. what do people associate you with?
Has to be my boots, that's the best option really.
What has been your greatest Scoil moment / achievement?
The league final was unforgettable
What is your profession / field of study / passion?
I work in human resources for a tech company - I enjoy dealing with people
What are your favourite hobbies outside of GAA?
I'm a connacht rugby season ticket holder and a league of Ireland fan.
What is your favourite Scoil 'quirk'? e.g. the Geese on the pitch
Supporters driving onto the grass to watch the matches at the club
Finally, if you could make one addition to Scoil in any way (don't be restricted by the plausible!), what would it be?
An astroturf pitch
Want to feature in the Stag's Voice?
As a Club, we really pride ourselves on the close-knit community that we have at Scoil Uí Chonaill - help us in our effort in getting to know all of our members by filling out the Meet the Member's Questionnaire!
Team News
Nursery
The Nursery finished up for summer last week - make sure to keep practicing your skills over the summer months!
U10 Boys Football
The boys finished off the season with a home football game against Na Gael Oga from Lucan. Saturday morning was warm and sunny and ideal for football with a nice hard pitch. After so many game cancellations in Spring it was great to have a football game to finish off the season and despite the start of the holiday season we had 10 kids. We finished off the season with a narrow win in a very competitive game. Thanks to Saoirse, Paddy, Eoghan Og and Conor K who played a half each for the other team. As the other team are an Irish speaking team we gave them our Irish speakers and they didn't hold back when playing against their Scoil team mates. We had a narrow win by 4 points 3-6 to 3-2. Conor M with some fantastic scores and Isaac with some great defending and runs forward up the pitch from his corner back position were men of the match. Ruairi and Cillian with some good long kick outs got play started quickly and allowed us to push forward and Luke and Jake won a lot of the midfleld ball and put in some great tackles.
A good end to a season where we have made good progress particularly in hurling – this time last year we didn't field a hurling team. Our early season participation in Gormanstown and hurling practice on the Astro in the spring has helped us come on a lot.
Thanks to all the kids and their very supportive parents over the season particularly in the miserable spring days
We will have training most Wednesday evenings over the summer depending on coaches availability. They will text out beforehand to confirm that it is on. Please get the lads down if you can as all practice is good and doing nothing for the summer will mean that we are starting off on the back foot in September. And if going on holidays throw a hurl and a ball in the car and get out with the kids for a puck/kick around and work on the basic skills (hurling pick ups, hitting off both sides particularly the weaker one, kicking with the weaker foot, etc.) which you will all have seen the kids doing on the pitch.