Contents:
Oneness Gala
Beach Ball
Follow in the Footsteps of the Dublin Ladies
Boys Féile
Meet the Members: Jane Brooder
Other News
Team News
Fixtures
ONENESS GALA PROGRESS REPORT
The Oneness Gala Committees have been tirelessly working behind the scenes for the past number of months preparing for one of our most ambitious events yet. Huge advancements have been made, with the overall preparations well on target for September.
Check out the latest progress report below and find out more about how you can get involved and help with this exciting venture.
Progress Report
We launched our event in the Club on March 29th.
We have made a special video with the support of Colm Meaney and Enda Kenny – you can watch it again here.
We have sold 19.5 tables so far - we're almost half way there with our target of 40 to sell
$99,000 in committed table revenue.
Enda Kenny is coming to Chicago and will be the keynote speaker at our event.
We're hosting a business networking lunch in Chicago on 19 Sept, Enda will be attending.
We are working with the IDA and Enterprise Ireland and more.
We have had great support from Enda Kenny, Senator Billy Lawless, The Ireland Funds and The Ireland Network in Chicago along with local Chicago businesses such as The Concord Group, Crown Corr and Killbeggan.
We have support from Dublin Port Company, Dublin GAA County Board, Croke Park and US based GAA Clubs.
We have started collecting prizes for our 'Silent and 'Live' auctions – here are a few examples: Signed Chicago Blackhawks jersey, Game tickets, VIP Breakfast and Tour of Croke Park.
We are working with a PR firm in Chicago.
We have had club members interviewed on radio and in newspaper coverage with more planned.
We have 15 internal teams working on the event e.g. Communications, Finance, Social Media, Data management, Auctions & Prizes etc. (Volunteers are always welcome)
To make this a fantastic event – we need YOUR support for the Club!
We are asking for any contacts here / in the US including:
People working in the US for large firms, particularly in the Chicago, Illinois area e.g. Law Firms, Accenture, PWC, KPMG, Google, Facebook etc.
People working for Irish firms, with US connections / offices: eg. Glanbia, Ornua, Baxter, Abbott, Voxpro, Intercom etc.
Media based here or in the US.
Contact Sheilakelly@oneness2018.com or Niamh Farrelly 086 3111895 today.
All support will help to make our event a big success – everyone can help!
Why not start with sharing our news when you see it on Facebook, Instagram or Twitter.
Go raibh maith agaibh.
BEACH BALL
The next biggest event in the Scoil social calendar is fast approaching. Join us on Saturday 26th May in the Stag Bar for what's sure to be a fantastic night of 50s fun.

For all our soccer fans, the Champions League Final will be shown in the club on the night. Many thanks to Darren and the team in Lidl, Artane for sponsoring food for the night.

Tickets now available: €15 each
Contact Molly @ 085 705 15 80 or Mairead @ 086 267 53 92
 
FOLLOW IN THE FOOTSTEPS OF THE DUBLIN LADIES
Scoil Uí Chonaill nursery is actively looking for more girls aged from 4 to 7 to get involved and have fun playing GAA every Saturday morning. The club has now girl's teams from Under 9s to Adult level taking part in both football and camogie.

In order to continue this growth and be successful we need all members to encourage and recruit more girls in this age group. So if you have a daughter, niece, neighbour or any other connection and they are looking for something fun to do on the Saturday morning in a safe environment, please point them in the direction of Scoil.

Contact Aideen Curtin (086) 312 2130 or Thomas Glesson (085) 113 7728 for further details.
You never know where it might lead you.
FOOTBALL FÉILE
It was the perfect weekend for a football filled Saturday for our Under 14 boys as they took part in the Féile Competition in Drimnigh. The boys put on a great performance throughout the day winning their last game against Castleknock. Check out some of the action from the day here.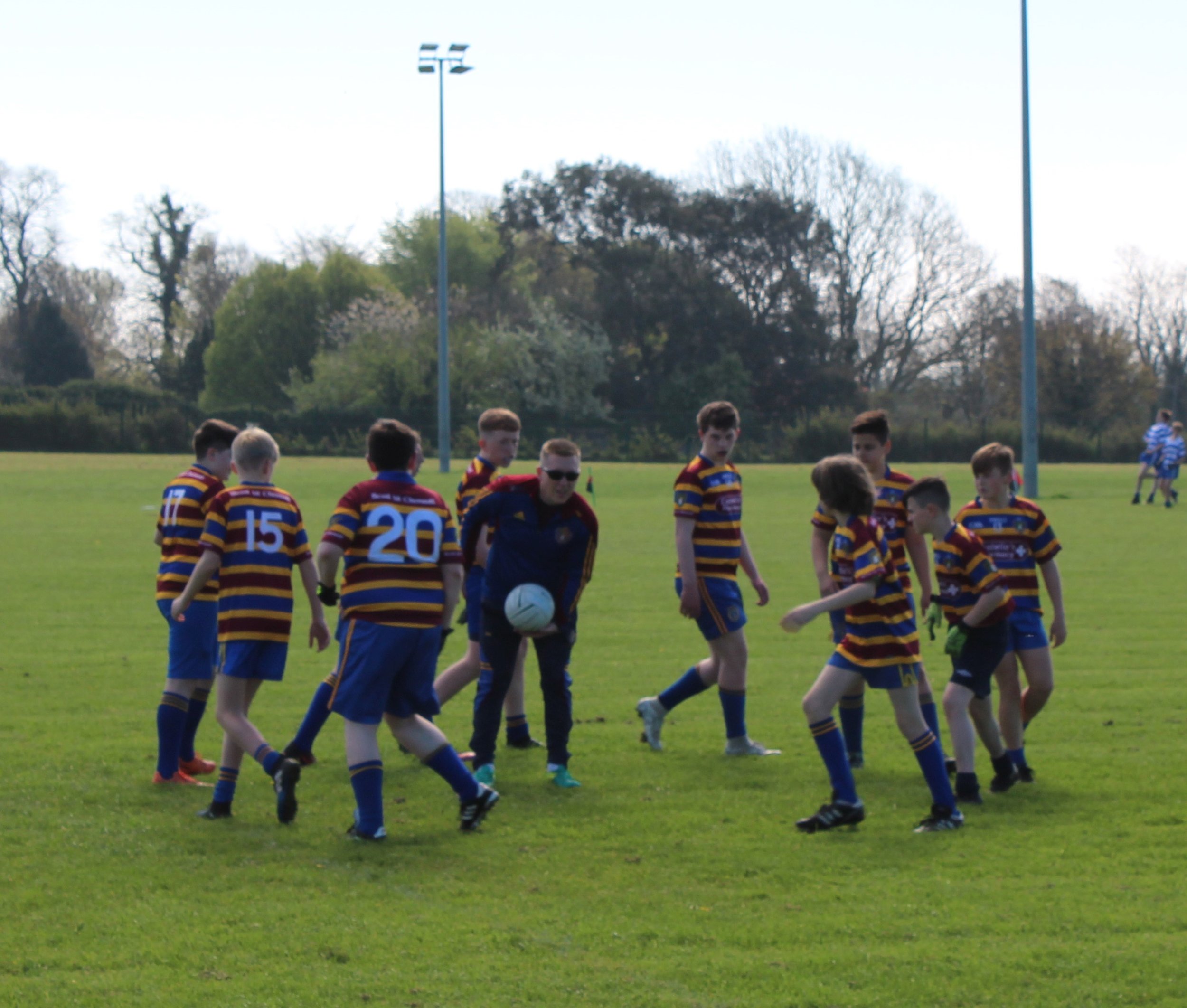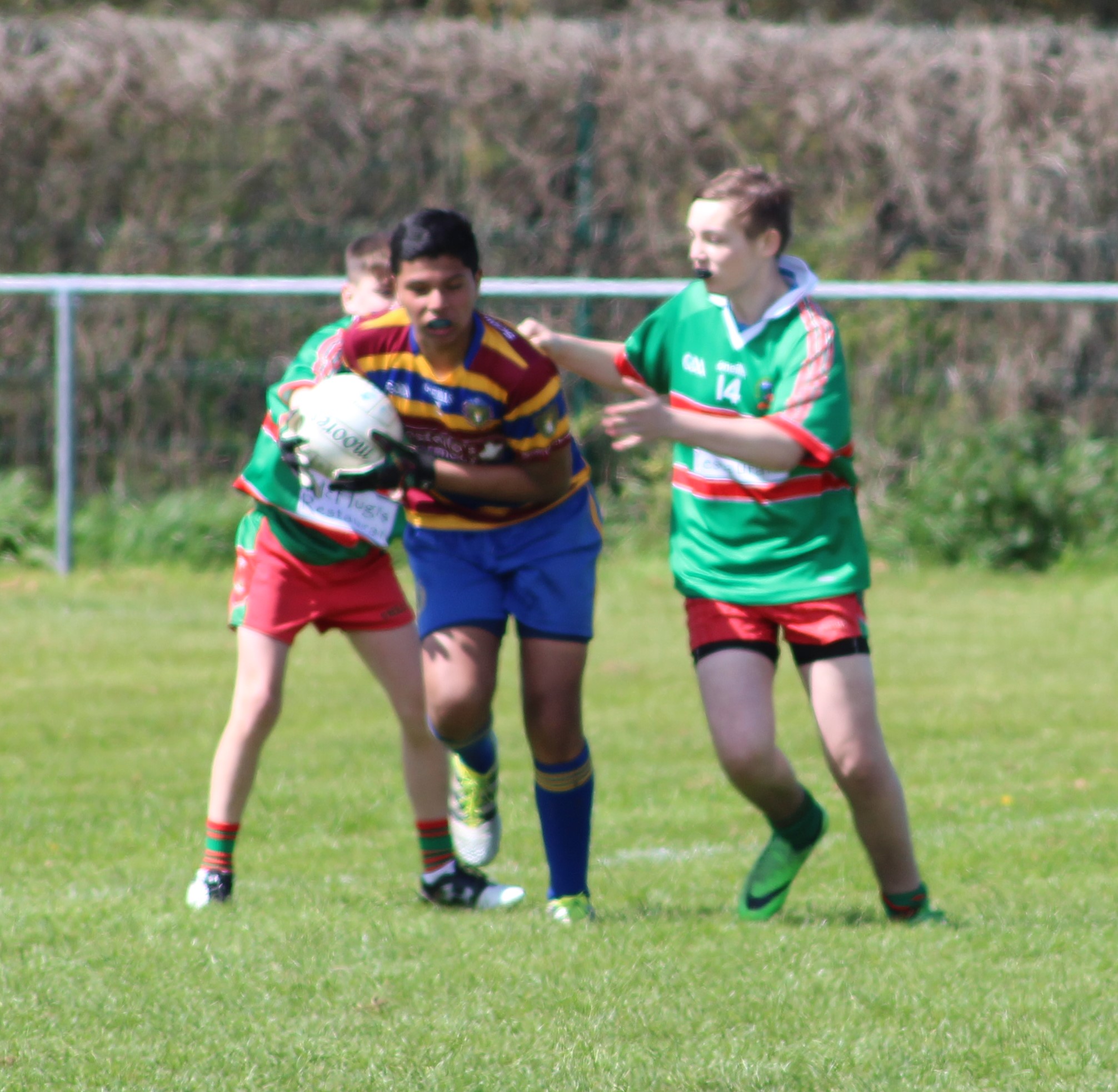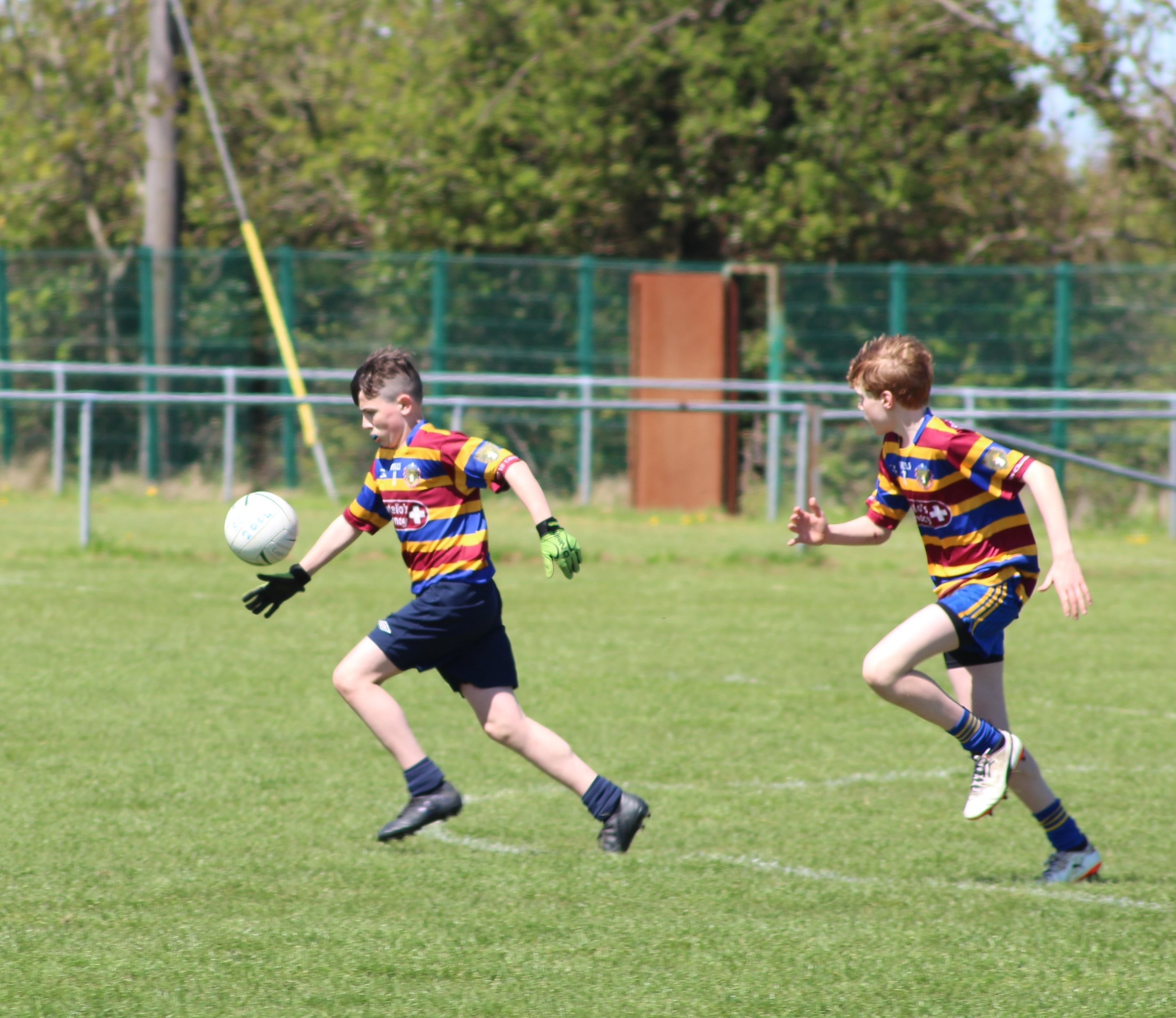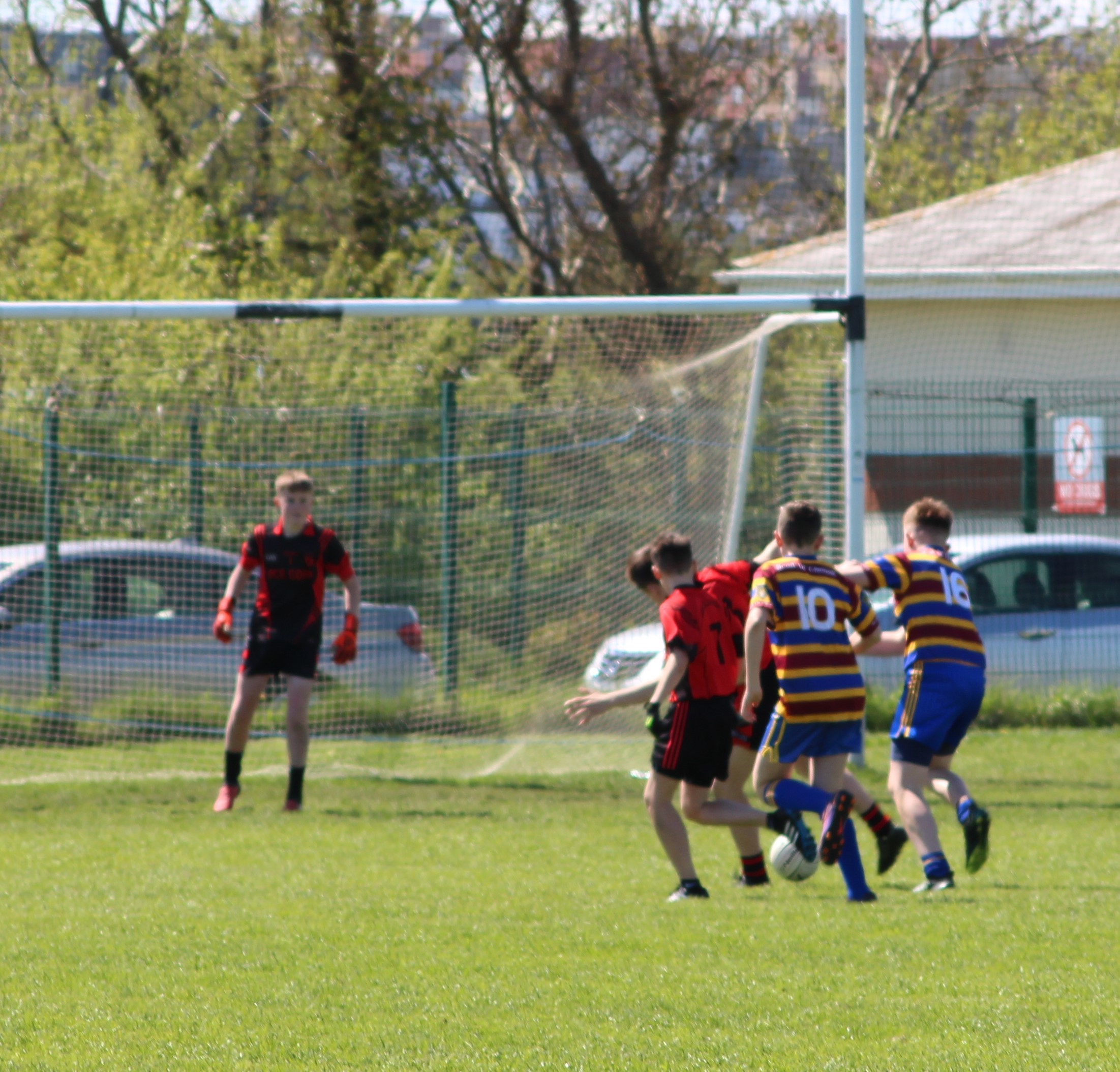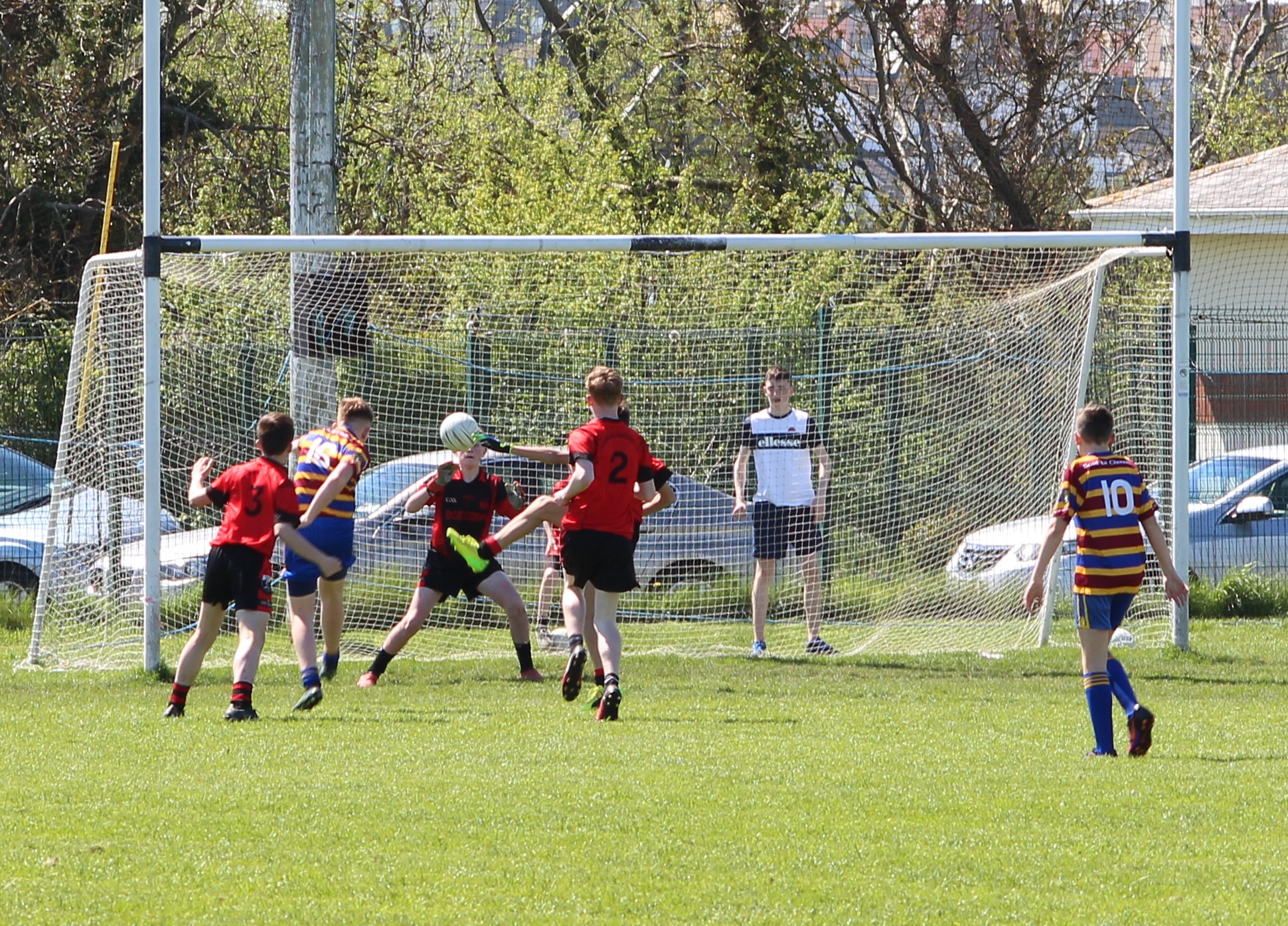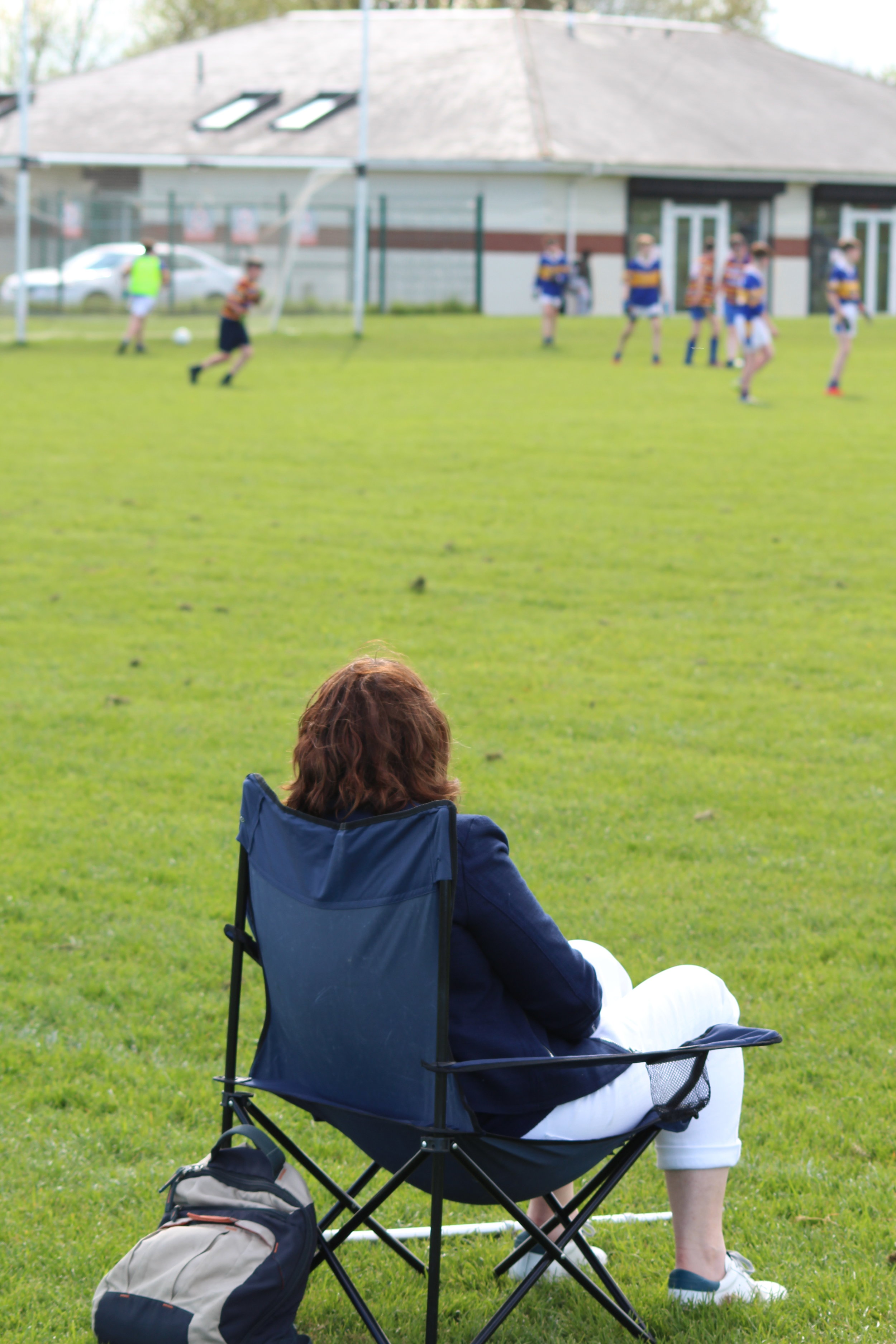 How long have you been involved in Scoil Uí Chonaill?
About 10 years.
Where do you hail from?
Killester

How did you come to be involved in Scoil?
I went to Scoil Neasain and the girls eventually got me down to training one Saturday morning. I remember making a deal with Sinead, if I came down she had to join ballet.... still waiting
Briefly describe your Scoil career as a player / mentor / contributor, if any.
Started playing with the under 12's and now I'm apart of the ladies panel. May have taken a break for a year or two..
What was the funniest thing that has happened to you in Scoil?
Me and Sarah O'Reilly thinking we set off an alarm in the club and the guards were called. Turned out it was just a checkpoint outside Scoil.
What would you say you are most known for within Scoil?
Getting overly nervous for matches. Or saying I'll be at the GYM session and then sleeping in..
What has been your greatest Scoil moment / achievement?
Definitely beating Raheny in the league final, even if they think the champos all that matters...
What is your profession / field of study / passion?
I'm studying Mechanical Engineering in UCD.
What are your favourite hobbies outside of GAA?
I like running and art.
If you could make one addition to Scoil in any way, what would it be?
Monthly table quiz nights in the clubhouse... or any excuse for a sesh really.
OTHER NEWS
We are delighted to announce that one of the truly great hurlers & footballers at Senior level in Scoil, Seamus "Spud" Murphy, and his wife Jean, will be celebrating Spud's 80th birthday in the Clubhouse on Saturday week next, 19th May @ 7:30pm. His family are anxious that as many of his colleagues can attend the event, and they wish to apologise to Club stalwarts for the late notification of it. So, there's an open invitation for all Spud's friends and all young+youngish Scoil players & members to celebrate a real legend of the Club. Finally, anyone with a ballad voice, guitar, flute or any other trad implements will be particularly welcome at what promises to be a most enjoyable night.
Save the Date: Scoil Summer Blitz. Friday 1st June, U13 - U16 & Saturday 2nd June, U8 -U12 girls and boys.
Scoil Walking Club have rescheduled their cancelled walk which will now take place on Saturday 12th May meeting at Killester Dart Station @1:30pm. All welcome.
TEAM NEWS
Our Senior Hurlers finish a close fought game with a draw against Raheny on Saturday evening.
A super win for the Under 16 girls against local rivals, Clontarf on a sunny Sunday afternoon.
Under 15 girls take home a great win after playing Thomas Davis on Sunday last.
U10 girls put on a fine display of football against O'Dwyers, Balbriggan on Saturday morning
The Nursery continue to train in Scoil every Saturday morning from 9:30am - 11am. All newcomers welcome as always!
Congratulations to the Nursery Players of the Week - Lua, Jason and Alison.
UNDER 16 GIRLS
v Clontarf 6/5/2018
It says a lot about the rivalry between Scoil and Clontarf that over twenty girls, many of whom had played against Thomas Davis the day before, turned up for this game. Again blazing sunshine was going to make it hard going for the girls but they were not fazed. Clontarf started quickly with a point followed by a goal. We answered with three points in quick succession and then it began in earnest. With plenty of teamwork Siofra Malone scored a lovely goal and before half time Eve had added two points. In the second half Clontarf again scored four points but we replied with two more points and two goals. A very vocal set of supporters kept urging the girls on and they responded gallantly. Again the referee allowed water breaks and one near the end of the game had us all on our toes fearing a comeback from Clontarf. The final score was Scoil 3.8 Clontarf 2.5.
Isabelle, as usual was cool, calm and collected in goal. We had scores from Siofra M, Ella, Abby D, Eve, Caoimhe and Holly. Sadhbh M ran herself into the ground while Reailtin was absolutely tenacious. Roisin, Meadhbh and Aine proved that good football and determination really run in the family. Blathnaid showed her mettle and Catherine was always where she was needed. Caoimhe M proved a great obstacle to the Clontarf forwards and when things really hotted up at the end Kellyann quite literally stopped them in their tracks. Siofra D showed new found confidence in sticking to her marker. Jody, of course, always plays an excellent game and this game was no exception. Siobhan marked her player very closely indeed closing her down well. If Abby R plays as well as she did against Clontarf her Feile opposition had better look out. Meadhbh O played her heart out and all in all our under 15's and 16's gelled to show just what Scoil can do. It was great to see Caoimhe K back in action after her accident so welcome back Caoimhe, Next up next Saturday St. Pats Donabate
#UpScoil
UNDER 15 GIRLS
v Thomas Davis 6/5/2018
It's not often you see people sunbathing at pitch 22 but Saturday's warm weather encouraged even that. It must also have encouraged the girls to give of their best. Eighteen turned up to take on Thomas Davis one of which was Reailtin Candon from the under 13's. As our own Reailtin was playing midfield for the first time we were probably the only team in the country that had two Reailtins at midfield. The match started fairly evenly but this time Scoil were determined to hammer out a win which they did in emphatic style. Two water breaks were essential and even so there were some very tired legs and red faces at the end of the game. We didn't mind though because the final score was Scoil 8.5 to 4.14 for Davis.
It would be unfair to pick out any one girl as responsible for this win. Every one of them played their part. We are blessed in having two excellent goalies who took it in turn to guard the goal. Lia even saved a penalty which unfortunately was brought back in to score for Davis. Next match tomorrow Sunday when we take on Clontarf in the under 16 game.
#UpScoil
UNDER 10 GIRLS FOOTBALL
v O'Dwyers 5/5/2018
The U10's girls made the trip to O'Dwyers, Balbriggan on Saturday. Playing in brilliant sunshine, the they produced football to match the excellent weather.

Team Dave/Sinead:
All the girls contributed to a great team performance with some fine inter play. It was great to see Martha playing her best ever game for Scoil, she chased and harried the opposition forwards all day. Ciara also battled strongly while Aoibhinn won lots of ball in mid field.

Team Sean
Despite a slow start we quickly got to grips with the opposition and played some of the best football of the year so far. Eabha pulled the strings around the pitch and brilliantly and was at the centre of all our good team play. Andrea is developing into another leader on the field. Aisling and Lauren were two of the busiest players and easily achieved their work rate targets despite the testing conditions.
#UpScoil
UNDER 9 HURLERS
v St Vincents, 5/5/2018
The U9 hurlers had an excellent chance to test ourselves against one of the strongest teams in our league when St Vincents visited Clontarf Road on Saturday morning. We continued our good form and delivered strong performances with every player showing improved technique.
In spite of the hot conditions, all three of our teams kept on battling to the end and gave their all throughout. It is particularly encouraging that most players are now instinctively striking on either the right or left side depending on the position of the ball.
For the Blue team, Fionán had a great game in defence, getting to the ball before his opponent and making long accurate clearances. Fionn brilliantly doubled on a moving ball on two separate occasions to set up attacks. Conán got through mountains of work between covering back to crowd midfield on opposition puck outs, to driving the ball into our forward line.
The Maroon team got off to a slow start and tended to stand off and admire their opponents too much. In defence, Oisin had a super match and quickly closed down the opposing forwards before delivering quality passes into our forwards. In the forwards, Danny kept showing for the ball, winning possession and stopping the opposition from clearing the ball.
For the Amber team, Tadhg had another excellent match and kept getting in close to his opponents to tackle and clash. Darragh worked hard and showed great determination and tackling skills throughout.
The key message for our players this week is "get in tight to your opponent and you will never get hurt when tackling for the ball". A huge thank you to Niamh and Aibhilin who stepped in a late notice to help make up numbers.
To help the mentors organise teams each week, parents are requested to respond (Accept or Decline) to Teamer invitations for Matches by 6pm Thursday evenings.